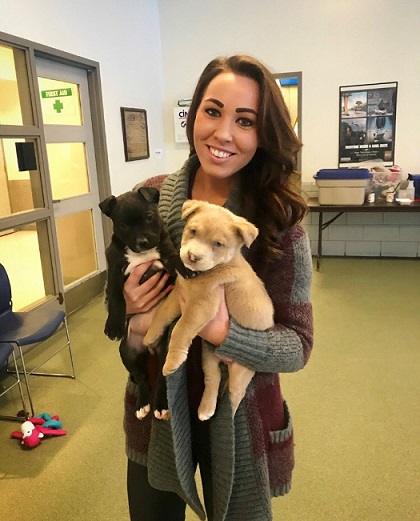 Hi There!
I'm Christine Natarelli, Special Events Manager at The Anti-Cruelty Society and your main go-to for Bark in the Park 2018. I have been with The Anti-Cruelty Society for 2 years and this will be my third Bark in the Park 5K Walk and Fundraiser! I am here to help you receive the best Bark in the Park experience whether you are a sponsor, participant, or volunteer. Ask me anything from fundraising and sponsorship questions to event logistics and general information.
I am continuously inspired by our amazing supporters and event participants! Your personal commitment to the Society's 24th Annual Bark in the Park event is incredibly helpful and allows us to save more animals each year! Not to mention that your dedication and compassion will aid us in furthering our mission of building a community of caring by helping pets and educating people.
Excited to see you all on Saturday, May 19 for a fun day benefitting our homeless, sick, and injured animals. Please feel free to contact me with any questions related to Bark in the Park.
Christine Natarelli
cnatarelli@anticruelty.org
312.645.8060